Why check your vitamin D serum levels?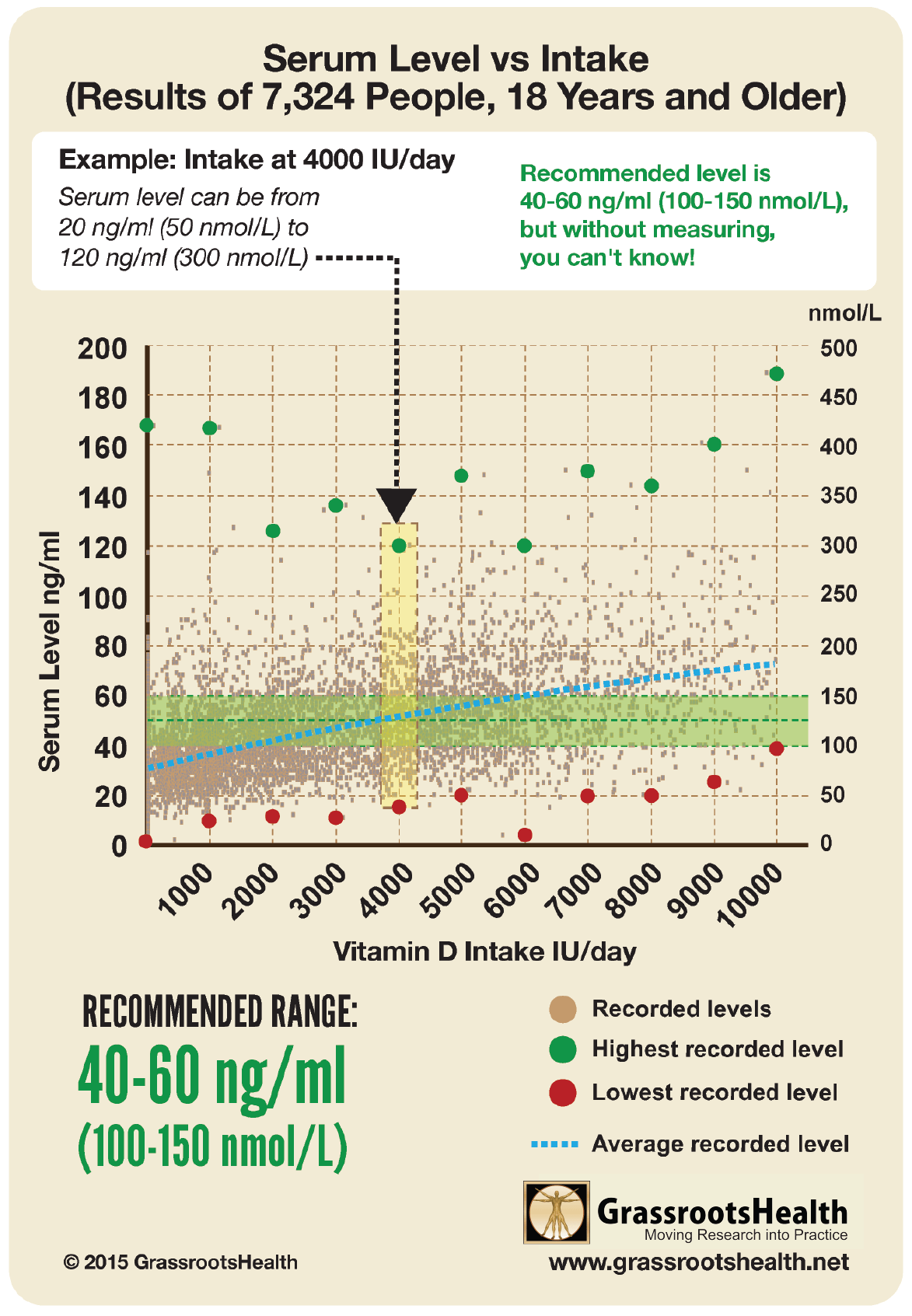 In an analysis of vitamin D serum levels and daily supplemental vitamin D intake amounts for 7324 D*action participants, we found that while average serum level rises with increased intake, there is a wide range of individual serum levels at any given intake amount.  For example with a supplemental intake of 4000 IU/day, serum levels were observed from 20 ng/ml (50 nmol/L) to 120 ng/ml (300 nmol/L).
The GrassrootsHealth Scientists Panel of 48 expert vitamin D researchers and medical practitioners hold the position that the serum level should be between 40-60 ng/ml (100-150 nmol/L).
Format: PDF
Dimensions: 6.16 x 9.92 inches
Pages: 1