Special Offers for July 2017
 
For heart health, your doctor takes cholesterol readings.
For weight management, you stand on a scale.
For many sports, you keep times and rates and try to improve.
How can you manage your vitamin D without measuring?
Shop Now
20% Discount
during the month of July
use Coupon Code
RxDHack
Bio-Tech Pharmacal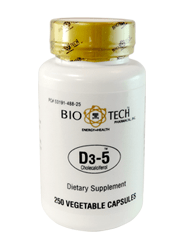 Bio-Tech Pharmacal has been providing quality nutraceuticals (dietary supplements) for over 33 years! Its products are trusted by over 100 research affiliations (including Mayo, Emory, Cleveland Clinic, Rutgers). They introduced many innovative products including D3-50,000 IU available in a water soluble delivery form. Many different strengths of vitamin D are available, with or without important co-factors. They are a cGMP/FDA registered facility and some products are Kosher/Halal certified.
Bio-Tech Pharmacal has been providing quality nutraceuticals (dietary supplements) for over 32 years!
D3-50,000 IU, D3Plus, D3/K2, and more!
cGMP/FDA registered facility
Shop
Now 
10% Discount
during the month of July
use Coupon Code
GRHJuly10